Formal Photographs
The two families.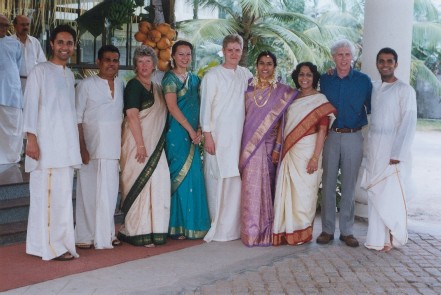 The happy couple and their parents.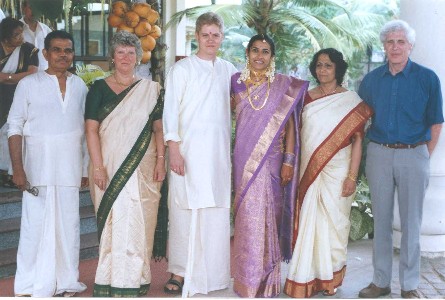 Preetha with Marianna, Jacqueline and Jenny.
The ladies, resplendent in their saris.
Paul and Preetha at the evening dance.
Another shot from the evening dance of the bride's side of the family.
And here's one of almost all those who traveled over.