The Ceremony
At the Cochin International Conference Centre
A few last minute adjustments.
Here comes the bride's party, preceded by the band.
With this ring...
Preetha being prepared for a trip to San Francisco (song reference).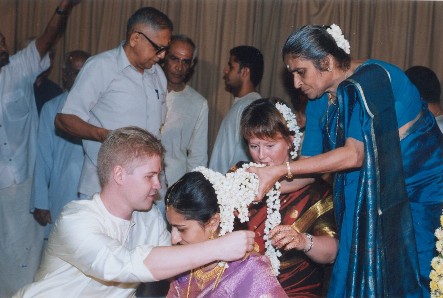 Time to stretch the legs a bit with a few circuits of the stage.
The best part about getting married.
Let's shake on it.
The happy couple.